The hospitality industry is one of the oldest sectors of our country. It has continued to be successful throughout the years by adapting to the changing tastes of its customers. With different areas within hospitality demanding different things and regulations constantly being updated, it's important to have a workforce that is familiar with a culture of change and innovation.
However, recruitment, training and retention processes have remained relatively the same, which has created a challenge for many hospitality businesses who are now struggling to find qualified employees.
The hospitality sector is facing a shortage of skilled manpower at the rate of 20-25% per year. This reduced supply of good talent is due to outdated training programs and a lack of innovation when it comes to hiring new talent.
It is imperative that the sector focuses on these issues and takes progressive steps to bring back the same growth and opportunities in the sector. To attract more talent and create employment opportunities, industry leaders have to come up with investments and resources to develop a sustainable talent pipeline. For this, prioritising continual learning and employee re-skilling and up-skilling through training programs geared toward future leaders will help maximise potential, increase employee engagement, and enhance the return on investment.
Apprenticeship as a viable solution
With the same vision in mind, one of the largest chains of branded hotels and the pioneer in the Indian economy hotel space is combating challenges related to the shortage of skilled manpower through apprenticeship and degree apprenticeship programs. The organization needed a pool of adequately trained resources in the function, who would possess the right knowledge and skills across all levels.
In the past, organizations have depended on educational institutions to get qualified and trained manpower. But to the organizations' disappointment, these trained professionals are not very function-specific and lack commitment towards work. To fill these gaps in skill sets and knowledge levels, they deployed an apprenticeship program with the help of a training partner (TeamLease Services).
Apprentice Lifecycle Management System
TeamLease also provided additional services like digital workforce solution (DWS) - a SaaS product to effectively manage the lifecycle between apprentices and employees, smooth employee onboarding, and employee engagement & retention.
The company was able to resolve major challenges with the help of this solution which gave the company exponential growth in terms of its service and met its objectives, both qualitatively and quantitatively.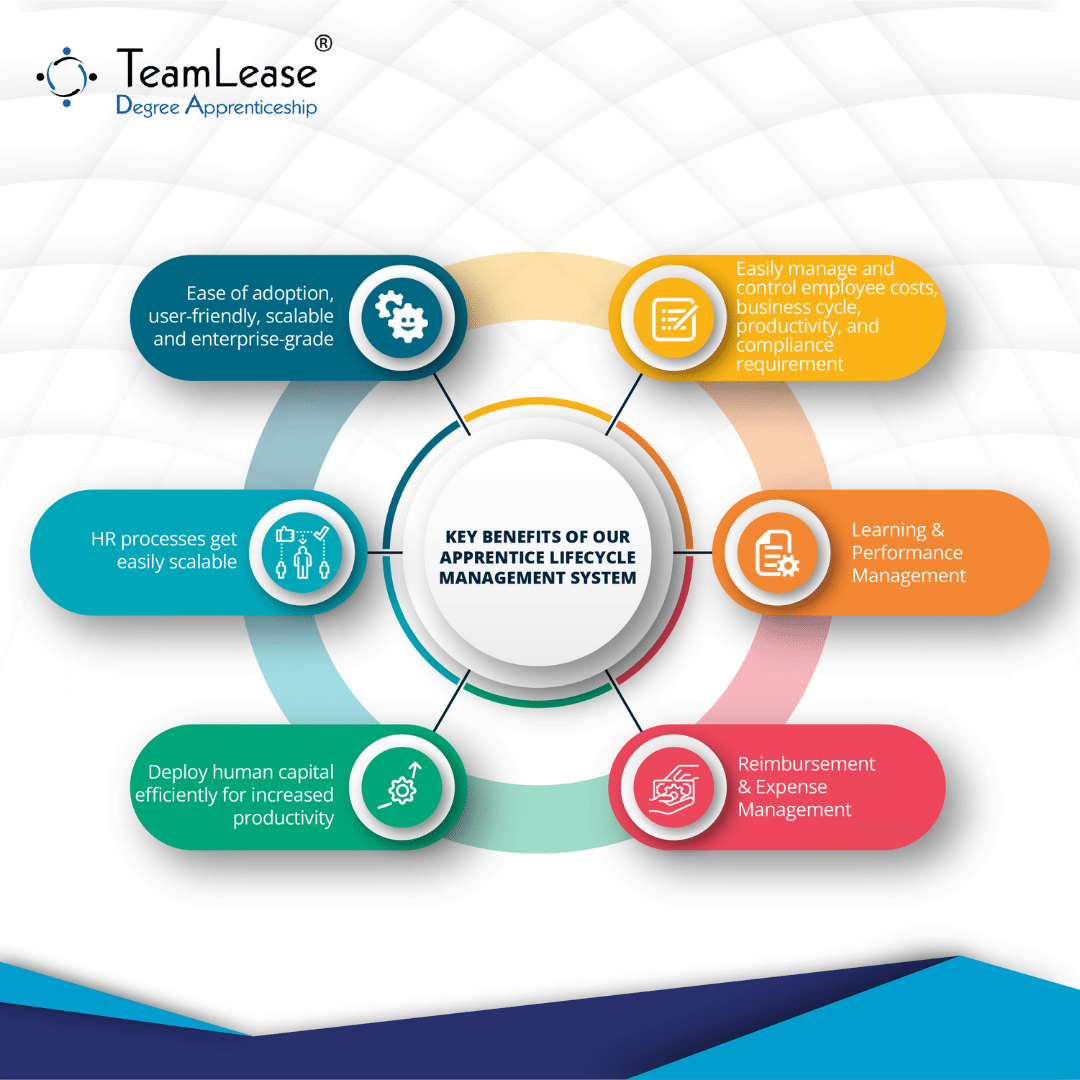 Their aim with the apprenticeship training program was to encourage the development of skills in the hospitality and tourism sector. So that millions of people in India, especially youth are able to get respectable jobs in the sector, serving clients and other stakeholders as well with the right kind of talent.
If enterprises and businesses want to change the perception of the industry, they need to attract and retain qualified staff. They have to encourage young people to pursue a career in this industry without having any second thoughts.
To create better employability for the future of your organization as well as the industry, you should read how a big hotel brand made the best out of its apprenticeship program and is planning to increase its apprentice intake by 3X in a year.